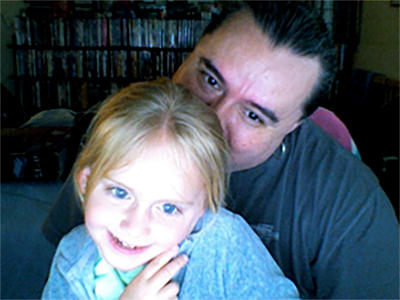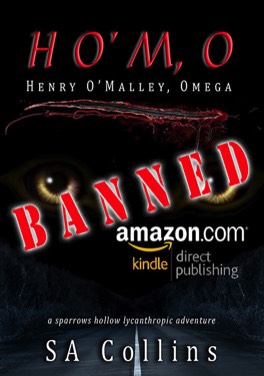 Akwekon Media and author S.A. Collins
SA Collins hails from the San Francisco Bay Area where he lives with his (legal) husband, their daughter and wonder of all wonders, a whirlwind of a granddaughter. A classically trained singer/actor (under a different name), Mr. Collins knows a good yarn when he sees it. Mr. Collins specializes in character study work. It is more important for him as an author that the reader comes away with a greater understanding of the characters, and the reasons they make the decisions they do, rather than the situations they are in. It is this deep dive into their manners, their experiences and how they process the world around them that make up the body of Mr. Collins' work.

You can reach him socially at the following links:


e. |
sacollins@sacollins.com

w. |
www.sacollins.com

t. | @sacollinsauthor
g. |
google.com/+sacollins

kik | sacollinsauthor
fb. |
facebook.com/authorsacollins


To read an interview we did with him, please
click here
.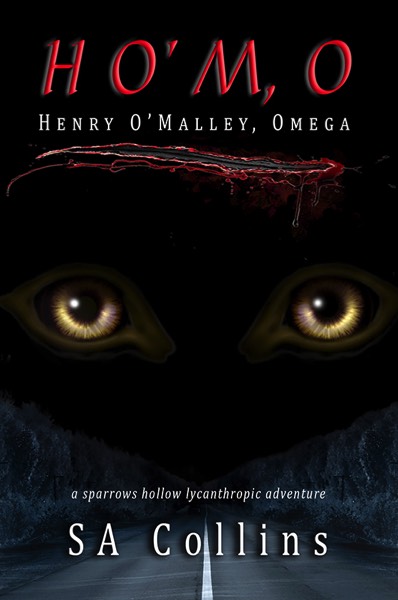 A 2014 NaNoWriMo Writer Challenge Story:

Henry O'Malley, Omega — Hank to those who know him, is about to have his world turned upside down.

You see, Hank is just a nice boy on the verge of becoming a man trapped in the quietude of Sparrows Hollow, West Virginia. The year is 1956 and Hank is in his senior year at the Cavanagh Gap Regional High School. Not that he has much to look forward to that he isn't already doing. His life thus far is limited to the mundane existence of school work and the general store he runs with his mother in Sparrows. His Daddy ain't been around much since Hank was a boy, when his daddy went off to the World War in Europe and the military just sorta lost him. No body to bury, nothing to grieve over.

Having idolized his father from a early age, Hank hasn't been the same since.

Yet the scent of his father lingers around Sparrow's, like a long ago caress he recalls from his father's hand when he was a boy. His mama says that's just "the spirit of his daddy lookin' out for him."

Only Hank ain't so sure.

Then there's the boys from his high school football team. Ruffians to the core. They're the kind of boys that girls want to be with and other boys want to run with. Iconically beautiful and fearsome all in one. These boys were once Hank's childhood friends - now scattered to the far corners of the school running like a pack of wolves - given the school mascot being a wolf, the irony isn't lost on Hank. But Halloween is fast approaching, Hank's eighteenth birthday, and the bad boys have cornered Hank and ominously informed him, "It's time..."

Just as Hank is getting his bearings with these boys, this pack of bad boys, a mysterious visitor arrives in the store stirring up trouble. It seems Mama and Daddy weren't as normal as Hank thought all along. This new stranger threads his way into Hank's already upside down world and his boys ain't too happy about it. The tang of anger and testosterone fill the air in Sparrows and the makings of a pack blood feud is about to ignite. Just as Hank feels he is out of his element, he discovers that something he resigned to in his past my not be as he thought it was. He may just have gained a powerful ally to take on this new threat.

A slightly scary, over the top, story about hormonally charged werewolves, powerful witches and erotically charged boy on boy love-action. A gay take on those classic movies of the golden age of classic horror monsters. What could be sexier?

First of a erotic horror novella series, episodic in nature.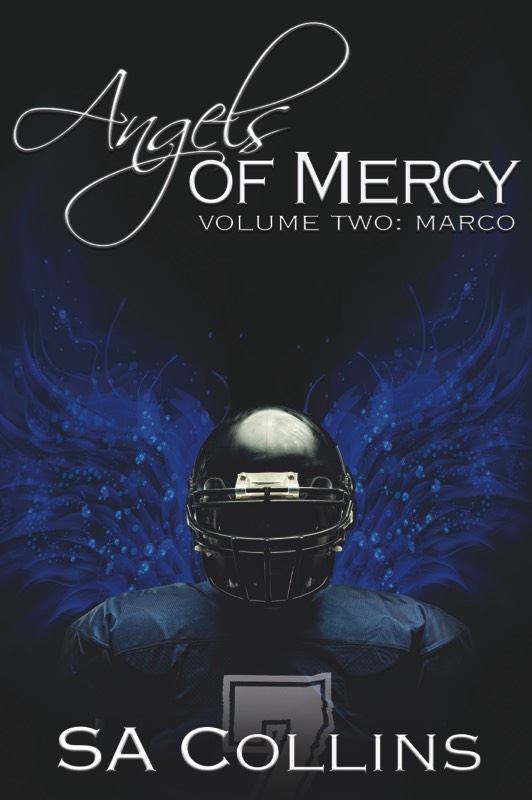 Continuing the tale from that fateful night at the climax of the first volume, we have Elliot's jock boyfriend, Marco Sforza, pick up the telling of the story.

In many respects, this entire tale is his to tell. Marco has taken his time to bring Elliot fully into his high-profile world. It hasn't been without price or sacrifice either. Both boys have had to make some serious concessions along the way.

Now with Elliot in a bad place, Marco learns what it truly means to "stand by his man" and make things right again.

This is a timely tale that readers from every spectrum (from New Adult through to your golden years of life) should read. Coming out stories are prevalent in the headlines today, this story underscores what many of those brave athletes are facing in their day to day lives.

While Marco and Elliot's tale is somewhat heightened, it isn't outside of the possibilities of being a reality.

Our words, our voices, our way.

Angels of Mercy is a gripping tale told by three of the main characters of the story. Do NOT miss a single volume of this massive work.
On the cusp of his senior year at Mercy High, Elliot Donahey, an out but terminally shy gay young man who keeps to the shadows – never wanting to be seen or noticed – suddenly finds himself in the arms of the highest profile jock on campus, local star quarterback, Marco Sforza. Their lives, and those closest to them will never be the same.

Set against the backdrop of competitive sports, this character study work deep dives into the lives of these young men who each must "play the game" so Marco can continue to play the game he loves. They are just trying to find some small slice of happiness to call their own amidst their hellish final year of high school.


Author's Note
: Angels of Mercy is first and foremost, a character study. A great deal of it is inner-monologue. Elliot will pause the action, he will break momentum as he grapples with his world – all the while flipping a finger to the fourth wall. He knows you're there. It was far more important to me as its author (and a gay man) that the reader come away with the whys of Elliot's choices in how he navigates his often tumultuous world. The same can be said of Marco (his jock boyfriend) who will pick up the tale with Volume Two (due summer of 2015). I've read much queer literature and what I find rather interesting is that for the majority of it, very little is written about the character's headspace. When you live in a world where you constantly have to be vigilant as you navigate through, it can make for some very powerful storytelling. That is my goal in writing these boys' lives. I want the reader who may not be queer themselves to come away with what it might be like to be in a gayboy's shoes – constantly polling and pulse-checking your world because your very survival depends upon it. All of that while you hope, you secretly pray, that you'll find someone who will see you too and find they can't live without you in their world. A small slice of happiness to call your own. And though you do everything to keep to yourself, you may still run into those who find your very existence threatens who they are and how they think the world should run. I pull no punches with this work. They are hormonally charged eighteen year old young men who are sexually active. While the sex is present in the work it is not gratuitous in that the main character does evolve from his physical intimacy with his high-profile boyfriend. He becomes emboldened in ways he never imagined. It is not a genre romance read either, though it has a very strong romance threaded in the work. It is a tale of love and acceptance culled from real-life experiences set in a fictitious manner. This is but one tale of love by gay men how they live it. For Marco and Elliot, these elements serve to bring a light to their relationship that, while heady and romantic, attracts all the wrong attention to their insular world.

In a time where more queer youth are coming out to their teammates and their loved ones, I find that work of this nature is both timely and necessary to tell. I hope you'll find it as interesting and provocative a read as I believe it is.